There are different things involved in real estate flipping. There are several real estate investors who are making huge amounts of money after they follow the right steps. You may be even tempted to venture into the business. It is a good business venture, and there are many players already in the competitive landscape, such as I buy houses and pay cash, and many others. In short, a house flipping business involves buying an old or a house which is not in perfect condition after which you will carry out renovations and sell it at a higher price. The process may seem simple, but there are several steps involved which require keen attention. Just buying a house, applying new paint or renovations, carrying out landscaping services and later selling it for a profit can seem to be very easy. But there are several steps involved, here are some of the tips you need to apply:
1. Hire Group of Experts
There are different experts you need to make your business run smoothly. The transfer of ownership will require a legal expert. You should hire the best real estate lawyer who will ensure the legal transactions are carried out in a professional manner. You need an accountant as well as a construction expert who will carry out property renovation so that the home can be in a good state where you can sell it for profit.
2. A Home Improvement expert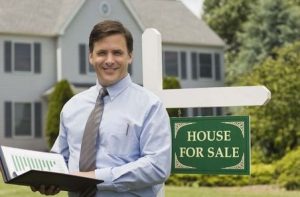 You need a handy man who will help you in different operations when trying to improve the condition of your home. For example, you need an electrician who will wire different parts of the home. If you consider adding fixtures outside as a way of improving the outdoor lighting, then you should consider an expert who will be available to carry out the wiring services.
3. Landscaping services
Apart from improving the general look of the house, you should as well work on the landscaping services. Many potential buyers will look at the landscape of the property before they buy. There are different ideas you can incorporate in your landscaping which will cost much less but they will add a lot of value to your property. You can hire landscapers who will study the landscape and come up with the best strategies which they can employ to make your landscape stand out.
4. A Good Estimator
A flipper will like to buy a house and sell it within a short period after carrying out some form of renovations. Then, you should work with an estimator who will take into consideration different parts of the home before he can advise you on the right value. You should part with money while you know there is some amount you will spend to repair it before you can sell it to another buyer.
5. Be patent
Most real estate dealers will like to sell the home within a short period after they carry out the renovations, but they should know the right buyer can take some time before he can buy. Try to practice some patience so that you can make the best out of your business. Selling your house in a hurry can limit the amount you can make as a profit. Allow some time so that you can receive as many bids as possible so that you will always make the right decision.