The business world can be very mean. As a business owner, you can find it difficult for your business to thrive in today's world market which is very competitive. Staying ahead of competition will require you to know your competition, know your clients, target new markets, improve your marketing methods, and maintain quality. Actually what you need is a well-established quality management system. Currently, AS and ISO Quality Management Systems are the only recognized standards worldwide.
What are Quality Certifications and Quality Audits?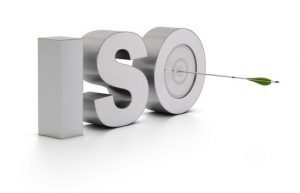 Audits are an important part of the quality management system approach because they enable the organization or company to check if they met their objectives and conformed to the standard.  AS9100 is a standard in the aerospace industry, having a great impact on your business. Whether you have a small independent supply shop or you directly supply to aerospace giants, you can get the most out of the AS 9100.  ISO 9001:2008 is the standard for quality management systems globally in virtually all industries.
Working with a professional consultant can help your company implement ISO 9001 which will have a great impact on your quality, bottom line, and customer satisfaction.  Both consumers and governments expect businesses to reduce their environmental impact. ISO 14001 is easy to implement and full of benefits. You definitely need to adopt ISO 14001 which offers a cost effective way to measure and improve the effect of your business on the environment. Improve your overall business operations by establishing and implementing your unique Kaizen project, quality management system, and addressing OSHA safety requirements. The best part is you can do all these with the help of AQM whose team is always ready to assist you.
Who are the Auditing Agencies?
Companies like AQM Auditing have hands-on experience in many industries, including Automotive, Medical Devices, OSHA, Manufacturing, Environmental, and Aerospace. They have the experience and knowledge to specialize in a wide range of quality management systems such as ISO 9001, ISO 13485, ISO 14001, OHSAS 18001, AS9110, AS9120, Nadcap, Safety and Environmental. Their team of experts will work hand-in-hand with your team through your customer, supplier or internal audits to ensure you successfully complete obtaining your certification.
To successfully cement your place in today's business environment you need to balance the priorities of your company right now while preparing for the future. You also get the alternative of in-house management. Their maintenance option focuses on maintaining your safety and quality management system requirements to enable you to focus on your business needs.
Their dedicated team will join hands with your team and will closely work with you to provide well-defined projects including agendas, action items, milestones, specific goals, status reports, and milestones. This ensures you get all the necessary tools ready to make the right decisions for your business.
You do not need to spend another moment wondering how you will meet current business needs or future quality requirements. This strategic partner will help you to streamline your processes and reduce risks so you can focus on your business success!