Social media is the #1 growing business and over one-third of the world's population is now accessible via social media. Even large, skeptical companies have invested in social media marketing. With a mostly-free (besides ads) way to market your business, what's to lose?
Learn the top 5 trends taking over 2017 and how you can use them to elevate your business without spending your whole day online.
1. Live Streams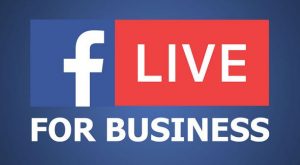 Live streaming took off in 2016 and has increased greatly already. The biggest social media platforms are taking advantage of this including Facebook Live, Periscope and Instagram Live. Using even one of these platforms is a simple way to create a community, engage with your viewers in a personal way and raise awareness for your products, services, etc.
64% of viewers are more likely to buy the product after watching an informational video while 90% of viewers say that product videos assist them in their decision-making.
2. Personalization
It's no surprise social media users are bombarded with ads and commercial content online, on TV, in magazines, etc. Many businesses will value from the "less is more" approach to cut through the amount of noise in the social media.
Personally, I've greater reactions when I take the time to tell a story in my social media posts. You can reach your target audience by posting content that may relate to or learn from. Using tools that pull data is another way to target a potential audience.
3. Social Chatbots / Artificial Intelligence
AI (artificial intelligence) or Chatbots is a great way to communicate your customers, nurture the business and increase sales. AI has the ability of a computer to understand aspects of the natural world and complete tasks using human-like intellect and effort. It's no surprise that people want an enhanced customer service experience and this is a good solution. However, artificial intelligence probably won't ever replace the connection between authentic engagement between brands and customers so it's up to you to construct content that promotes consistent engagement.
4. Collaboration
Collaborating is a great way to create a community, reach more people and connect with other business owners and social media is an easy, quick way to do so. Collaborating is seen on every social media platform now whether it's a brand sending out a product to review, two or more influencers promoting each other or an influencer creating a personalized product with a brand – it's everywhere! This is a great way to merge two (or more) separate audiences together to expand your business.
5. Engagement
Find out where your audience is hanging out the most. If it's on your Facebook, engage with them there and more share content, create ads and actively reply to comments. Depending on your niche, different social media platforms can be more beneficial than others, too.  You can likely sell more on Instagram with a focus on visual pictures and a younger target audience.  However sharing blog posts is ideal on Pinterest, which has a huge following from women. Long posts rock in websites but social media accounts are all about the quick, informational content.
Big budgets aren't needed to expand your business by using social media. Marketing doesn't need to be an added expense but incorporating these trends will reach new audiences and increase sales.